God's Agenda for Marriage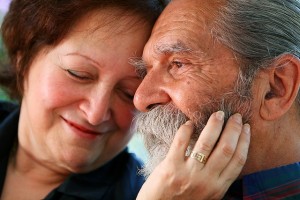 Looking for a way to renew the spark of your marriage and take your relationship a step deeper?
Two talks by Fr John Bartunek, LC, at a marriage renewal retreat in St Louis, Missouri, may provide just the right dose of guidance and inspiration. Videos of both talks are available here, linked to the titles.
The first talk, entitled "Your Marriage: A Blessing to the World," is a lively, engaging presentation aimed at helping married couples understand, accept, and cooperate with God's plan for marriage. The key: put God at the center of your marriage. Full of stories and examples, it is a helpful resource that will bring clarity and light to the essence of married life.
The second talk, "Spouses Bring Each Other Closer to God," touches on the cycle of married love as a progression from initial romance to disillusionment to a deeper, more solid love. As married couples grow in their love for each other, they can also help each other grow in their love for God. Find out how in this talk, rich in examples and illustrations.