Review of Child Safeguarding Practice in Ireland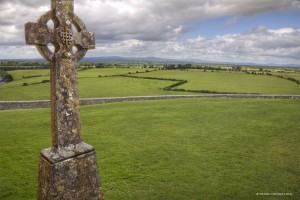 Dublin, 2 December 2015. The National Board for Safeguarding Children in the Catholic Church in Ireland (
NBSCCCI
) will publish today another twenty reports about the Review of Child Safeguarding Practice in religious congregations. The Legionaries of Christ are part of this group of congregations. On this occasion, the Territorial Director for Western and Central Europe released the following statement:
Our thoughts and prayers today are with all people who have been abused in any way by members of religious congregations here in Ireland and we apologize wholeheartedly to anyone who has been harmed by members of the Legionaries of Christ. Such actions are completely contrary to the spirit of Our Lord Jesus Christ and the mission of religious life in the Church.
The review of child safeguarding practice in the Legion of Christ was undertaken at our request in July of this year by the NBSCCCI. We have cooperated fully with it and welcome its independence and thoroughness. Its findings and recommendations will be of vital assistance to us in ensuring that safeguarding standards of the highest level are in place and functioning everywhere we minister in Ireland and most particularly in our educational institutions. There have been no reports about any abuse incidents in our language academies in Ireland.
We thank the NBSCCCI for conducting this Review of our practice, procedures and management of cases. We accept unconditionally all six recommendations made by the Board and gladly commit to implementing them in their totality. These recommendations (Appendix 1) are already in the process of being implemented. The full review can be read here.
On behalf of the Legionaries of Christ of the Western and Central European Territory to which our members in Ireland belong, I wish to commit our congregation to the highest standards in the safeguarding of children and young people in our care. I would also like to thank the NBSCCCI and the Child Protection Office of the Archdiocese of Dublin for their help and guidance during these years.
We wish to take this opportunity to invite anyone with any concern, or anyone who has been abused by any of our members, past or present, to bring it to our attention, and/or to the attention of the Gardai, PSNI or TUSLA.
Our Safeguarding Liaison Person is Fr Aaron Vinduska L.C. who can be contacted at 086 806 4661.
Our Deputy Liaison Person is Mrs. Cathy Doyle, who can be contacted at 086 835 9269.
We also invite persons who have been abused to contact the following confidential support services:
Free phone 1800303416 (Republic of Ireland)
Free phone 0800 0963315 (Northern Ireland)
or
Phone: + 353 (0) 1 5053028
Mobile: + 353 (0) 86 7710533
Email: towardspeace@iecon.ie
Fr. Andreas Schöggl, L.C.
Territorial Director for Western and Central Europe
Phone: +49 211 175 404 25
Email: territorialdirektion@legionaries.org